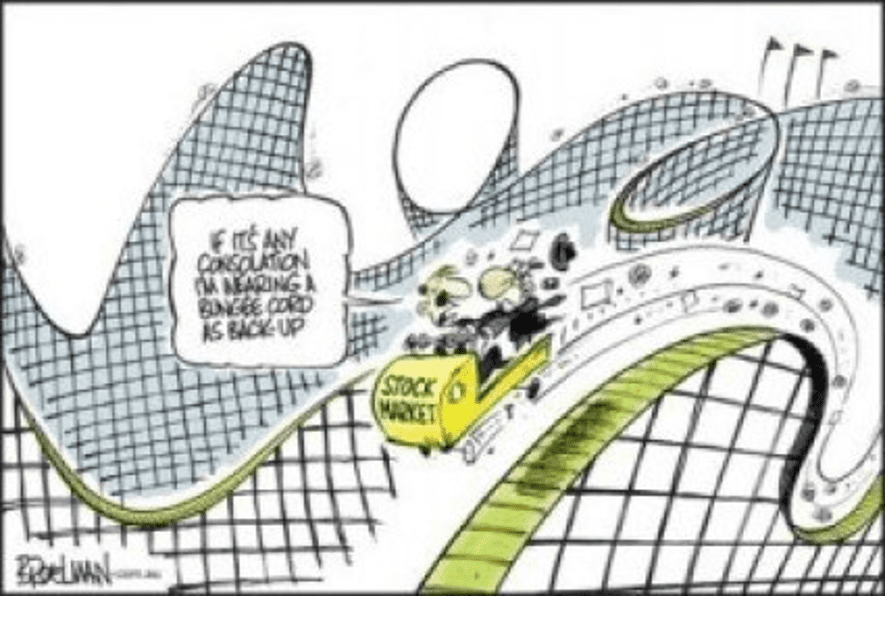 I sat down to reflect on a long day, after a long week, and its only Wednesday. Whilst contemplating markets, I went through one of the newspapers from yesterday. I had to put it down after 10 minutes, the headlines were all so negative.
"Qantas cancels flights over virus passengers", "ASX at 10 month low", "Car sales dive in February", "Bank profits tipped to slide", "Too many things have gone wrong – property billionaire", "Listed HY credit fund can't raise more money", "Global bankers in crisis talks"
"Rate cut won't help economy", "Virus could create havoc for sports mad Melbourne "
The really scary one was "Panic buying heartens toilet paper supply"
Obviously, things are unraveling very fast and we have a live situation with the Corona virus, which continues to cause huge uncertainty in markets with regards to earnings. We will continue to see plenty of volatility, and it will continue for some time. But we will also see tipping points and as bad and as uncertain as everything looks at the moment, things will get oversold. The old saying "Buy On Cannons, Sell on Trumpets " should be front of mind, even if it's a short term time frame.
Almost $20 billion of wagers calling for declines in the S&P 500 Index hang in the balance as futures signal a rebound for the U.S. benchmark. As of March 2, short sellers had increased outstanding contracts to the highest level since June 2014, according to IHS Markit data. Equities fell on Tuesday after the Federal Reserve's rate cut, but some optimism may be returning on factors ranging from expectations of greater monetary easing by global central banks to Joe Biden's improved showing in the Democratic primaries.
In the space of the last 10 days, Donald Trump has gone from Bernie Sanders and a strong economy to Joe Biden and a likely recession! What a turnaround for Trump and they must be scratching their head in the White House. Whilst Sanders won California, Biden capped off a great Super Tuesday winning Texas. A smart US political operative said to me about a month ago, in the elections, on both sides' momentum is everything. Look at Trump's presidential run in 2016, he was 1000-1 just before Super Tuesday. Biden has the momentum, Markets haven't yet priced in a Biden presidency.